MERMET'S "fabrics for life" begin with EVERYDAY LIFE in mind, whether at home, in the office, hospitality or healthcare. Our state-of-the-art weaving process creates designer fabrics which function beautifully to maintain the view while efficiently managing the effects of the sun.
Avila/Flocke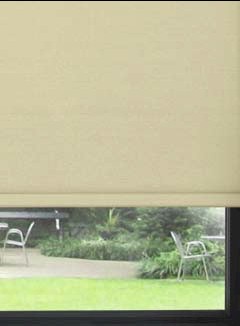 Blackout
Blackout fabrics are completely opaque, providing advanced light blockage and privacy.

Blackout fabrics are perfect for boardrooms, media rooms, laboratories or any other application that requires complete light blockage and/or privacy. Blackout fabrics are inherently flame retardant and dimensionally stable, offering the ultimate in glare control and dramatic reductions in solar heat gain. All blackout fabrics feature neutral backing for heat protection and a uniform appearance from the exterior.



Color monitors might not display colors accurately.
Please contact OEM Shades Inc. at the address
below to receive sample color swatches.
Flocke - Blackout
Fabric Color
% Openness
- Style #
0%
600 Blanc
0%
608 Chartreux
0%
609 Loutre
0%
618 Mississippi
0%
623 Sahel
Avila Twilight - Blackout

Fabric Color
% Openness
- Style #
0%
0001 Slate Grey
0%
0002 White
0%
0007 Pearl
0%
0015 khaki
0%
0020 Linen
0%
0030 Black
0%
0052 Olive
0%
0061 Chocolate